PLC Assessment – District Support (PLCA-DS) 
Description and Summary
In 2015, PLC Associates developed the Professional Learning Community Assessment-District Support (PLCA-DS) to assess perceptions about a district's support for the initiation and implementation of the PLC framework in schools. The survey contains 67 statements describing actions district leaders take to support school leaders implementing the PLC framework. The measure is aligned with the professional learning community dimensions.
The PLCA-DS follows the success of an earlier measure, the Professional Learning Community Assessment-Revised (PLCA-R) (Olivier, Hipp, & Huffman, 2010) designed to assess everyday classroom and school-level practices in the relation to PLC dimensions. While the PLCA-R has assisted educators and researchers in determining the strength of practices in their own schools around each dimension, the PLCA-DS offers an opportunity to assess the level of support provided by the district to sustain the PLC development within each school.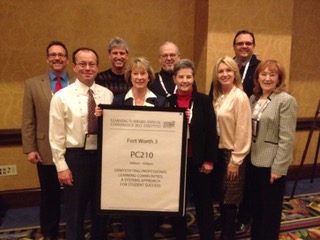 PLC Associates also developed a detailed description of actions district leaders might take related to each PLC dimension. These descriptions serve to inform district leaders of their essential and often complex role in supporting leaders in professional learning community schools.
A sample of the PLCA-DS and the description of District Leadership Actions can be found in the Assessments and Tools tab of this website.
Global PLC Network – An International Perspective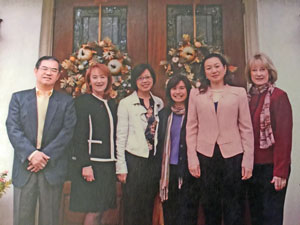 While the concept of PLCs has been predominately studied in Anglo-American settings, recent research has extended the conceptualization and exploration of the PLC process to non-Anglo countries. The Global PLC Network (GloPLCNet) consists of six members conducting research in five countries: China, Hong Kong, Singapore, Taiwan, and the United States.
In this work, we address national, transnational and transcultural issues including vision, leadership, policies, procedures and organizational structures, capacity building, professional beliefs and interactions, and sense of community. These are the issues central to developing professional learning community in schools from a global perspective.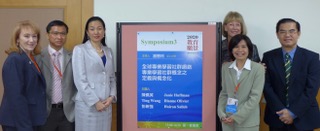 Our collaborative research also focuses on conducting international comparative studies of professional learning communities and school leadership (Wang, 2012). The main goal of the network is to study the PLC process and practices in a global context. Our study explores constructs and factors of the PLC framework within secondary schools and seeks to highlight the importance of understanding professional learning globally and the impact of these findings on policy and practice.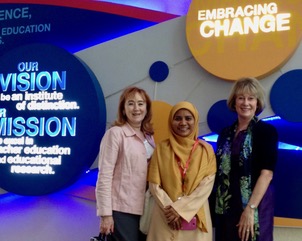 Since 2009, Drs. Olivier and Huffman, as GloPLCNet founding members, have had the opportunity to be participants in international meetings and research in Australia, China, Hong Kong, Singapore, Taiwan and the United States.